Please join us for this exclusive webinar and learn how to get started with a quick, efficient, and compliant eClosing process. We will explore and explain the various components that are required for a successful and paperless Electronic Closing.
DocMagic's Total eClose™ solution provides a seamless and tightly integrated system delivering compliant eClosings for borrowers, lenders, and investors:
eDocument Library
SMARTDoc eNote
eSignature Technology
eNotary Network
Investor eDelivery
Certified eVault
Featured Speakers:
Tim Anderson, Director of eServices, DocMagic, Inc.
Tim oversees eCommerce and eMortgage service capabilities for DocMagic. He brings over 30 years of industry experience, having held executive management positions with LPS, Stewart Title, FreddieMac, and HomeSide. He was also the founder of the eMortgage Alliance™.
Tim received the Steven Fraser Award from Mortgage Technology Magazine and was named Mortgage IT AllStar by Mortgage Banker Magazine. He's a member of numerous committees including MBA MISMO Governance Committee, ResTech, ERSA and ALTA Technology Committees, and the MISMO eMortgage Workgroup.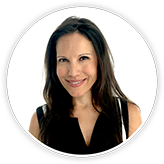 Tanya Brennan, eServices Product Specialist, DocMagic, Inc.
Tanya provides product management and delivery support services for eMortgage solutions at DocMagic. She has 17 years of experience providing a range of services from management consulting, product management, software implementation support, and operations management to the mortgage industry. Having started as a consultant at a big five firm, she specialized in mortgage servicing and business transformation consulting services. While at the Department of Veterans Affairs (VA), she managed the implementation of a complex, multi-year software development initiative within the VA Home Loan Guaranty division.
Tanya later joined Lender Processing Services, where she served in multiple management roles. At BKFS, Tanya served as Product Owner responsible for product management, implementations and ongoing support.
About DocMagic
For over 25 years, DocMagic has delivered the best end-to-end Electronic Document Preparation, Delivery and Compliance Solutions for the Mortgage Industry. With over 10,000 customers in fifty states, DocMagic has a reputation for innovation, quality, and service.
DocMagic develops software, mobile apps, processes and web-based systems for the production and delivery of compliant loan document packages. For powerful tools and resources to help you stay on top of compliance developments and changes as they happen, visit www.docmagic.com.